Top Ten Tuesday is  a weekly meme created by The Broke and the Bookish.

This topic was terribly hard for me honestly! There is two sides of this coin for me… one is that while I haven't read a lot of authors most popular books/series, I have read one of the lesser known (or hyped!) books and the other is that I have not read A LOT of authors… like a lot. I didn't pick ten this time though… I chose six. While there are a lot of authors that I want to read, that are very popular these six stick out in my mind for some reason!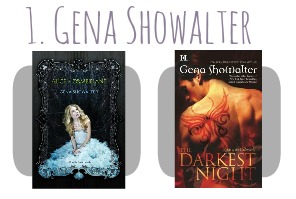 I need to start these two series. Betty has said amazing things about both of them and I'm almost positive I haven't disliked a book she has recommended yet!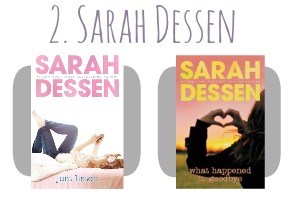 My sister bought me a Sarah Dessen book last year for my birthday and I still haven't read it, she loves her and is incredibly picky with books so I'm almost guaranteed to enjoy these!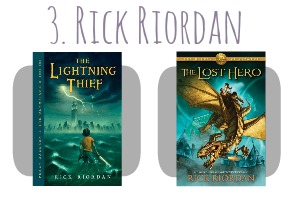 I honestly have zero explanation why I haven't even read at least the Percy Jackson books … zero reason. But I need to!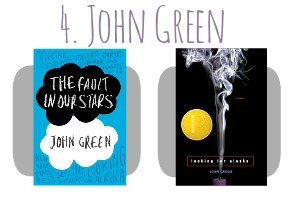 I'm really just torn on whether I will ever read a John Green book. On one hand I want to see what all the hype is all about but the cancer thing.. yah… not really interested :S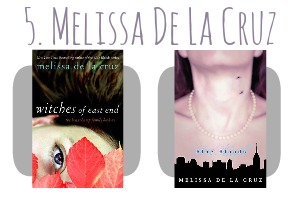 I have no reason for at least not reading the The Beauchamp family series… I have witches and I own two of the books :S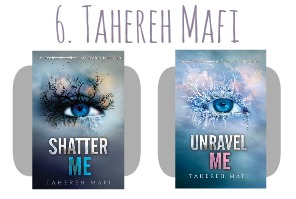 I feel like I should hide when I write this :S I have Shatter Me and I had planned on starting it a lot sooner than now, but then I finally decided to wait until the entire series was out… now I have no excuse 😛
What are your picks this week? Are there any authors that you think I need to read their books? Link up!