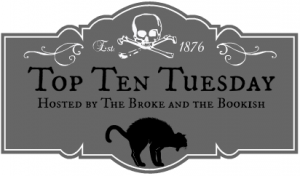 Top Ten Tuesday is  a weekly meme created by The Broke and the Bookish.
Top Ten Books To Get In the Halloween Spirit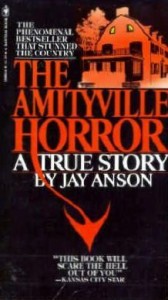 1. The Amityville Horror by Jay Anson 
This book will scare the shit out of you. Well if you are easily scared it will… I read this when I was in like 5th grade(don't even ask me how I got my hands on that lol) and I was scared for weeks. If I read this book now, I'd still be scared 😛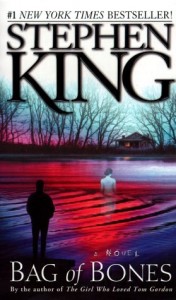 2. Bag of Bones by Stephen King
Ahh.. Stephen King  scares me. I haven't read many scary books because after
reading about 5 of his books I realized that I hate to be scared 😛 This one terrified me.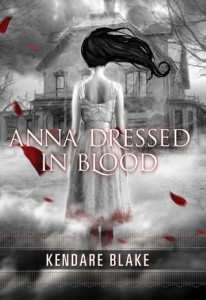 3. Anna Dressed in Blood by Kendare Blake
I haven't finished this one yet… and it's not super scary, but it's
creepy and the cover is wonderfully haunting!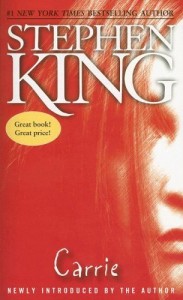 4. Carrie by Stephen King
Another wonderfully creepy King novel. This one I absolutely loved though,
and I can't wait to see the movie remake 🙂
Believe it or not that is all of the ones I have read that are Halloween-esque(besides paranormal, I have read a lot of those but I wanted creepy-ish)… it's sad isn't it? I have read a lot of paranormal books that I suppose could fit into this theme, but oh well. Instead here are some of the wonderfully creepy/scary/paranormal books I will be picking from to read by Halloween to get myself into the spirit… have you read any of these? Let me know what you think!!
That's all for this week! What were your picks?
Happy Reading!
xo Lauren