I'm really excited to be participating in the Fall From Love tour.  This book was like a breath of fresh air for me so be sure to check out my review below and enter the awesome giveaway!!
*Check out the other stops on the tour here!*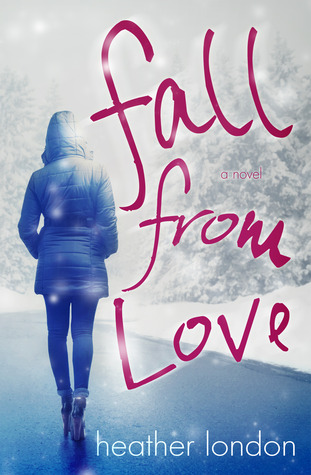 Published: June 07th 2013
Series: N/A – Stand Alone
Source: From author for tour review

Struggling to put her life back together after a tragic mountaineering accident kills her college sweetheart, twenty-one-year-old Holly Treadwell is trying to set aside her grief, forge ahead in school, and find herself again.

When Carter Hansen, a guy who brings back horrible memories from the night of the accident, finds his way back into her life, Holly's unsure  if she should let him in. He terrifies her in more ways than one and invokes feelings in her that she thought were buried forever. Regardless of her fears, she knows she must face him in order for her heart to heal.

Everyone tells Carter that what happened on the mountain that night was just a terrible accident, but even then, he can't help but carry around the guilt and is unable to forgive himself. He's drawn to Holly and being near her helps ease his conscience and gives him the release he needs.

As Holly and Carter's relationship grows, they begin to realize that the more time they spend with one another, the more their wounds begin to heal—her grief and his guilt. But when Holly learns the details about the night of the accident—what everyone has been keeping from her—it will rip open old wounds and tear apart what they've both worked so hard to overcome…


I want to start off my saying that books that deal with death are not my thing. I avoid them at all costs… if I see it's mentioned in the synopsis chances are I'm not likely to read it.  That being said, reading the synopsis I knew there was going to be tons of heart wrenching and I'd probably cry but for some reason when I read the blurb, Fall from Love just grabbed me. I instantly wanted to read it, and I was absolutely pleasantly surprised.
I wholeheartedly loved Holly, the main character. Everyone about her was so real to me. Her reactions, her emotions, just her.  I really appreciated the fact that she knew she was wrong and that she always admitted to it. Someone I find that main characters make awful decisions and then have no idea or acceptance of why they ended up where they are. Holly was not like that; every time she took out her anger, her guilt, her sadness on someone she always felt guilty and I just really appreciated the honesty of her character. Not to mention that she was adorable. And Carter. Oh. My. God. Carter. Swoon. I didn't instantly warm up to him but when I did… I loved him. He was so sweet, so kind and the fact that he wanted nothing but to keep Holly safe and protected just won me over. I also loved Holly's best friend, Jenna. She was an amazing friend and loyal like no other.
There was a bit of back and forth in Fall from Love, like there always is in New Adult romance but in Fall from Love it didn't get to me. It didn't have that, "Are we finished yet?" quality where you just want to shake the characters into their senses. Maybe it's because it really made sense for this story because it's about Holly having to let herself love and be loved back. Either way, I loved it and I can absolutely say I did not want this book to end.
The ONE fault I had with Fall from Love is that the "together romance" between Carter and Holly didn't take place until the very, very end of the book. I won't spoil it but I just wanted MORE. I definitely didn't want the ending to come so quickly.
If you love new adult romance you will Fall from Love. It's a fantastic debut and Heather London's writing is absolutely captivating. I felt like I was in the story, and I knew these characters and that is exactly what made me love it so much.





2 Signed Paperback copies (INT)
*If the Rafflecopter does not load please refresh or click the link*