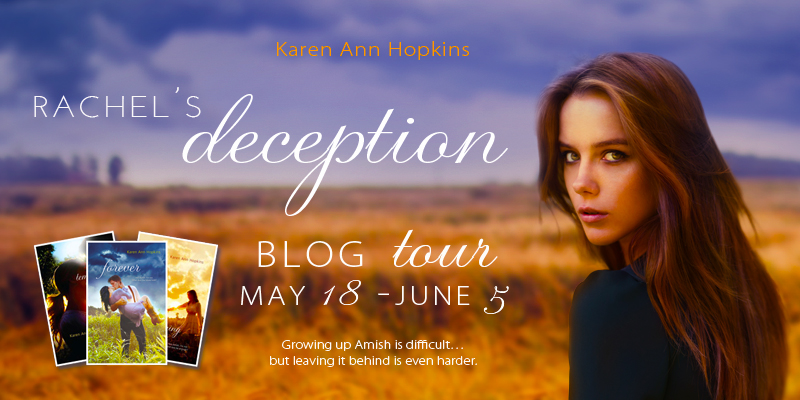 *Hosted by Kismet Book Touring*
I was absolutely thrilled to find out that the Temptation series would be continuing on. I adored this series when I read it, it's what made me fall in love with Amish fiction AND led me to discover Karen Ann Hopkin's (who is now one of my auto-buy authors!) writing. I was excited to dive back into Rose and Noah's story and to discover more about Rachel.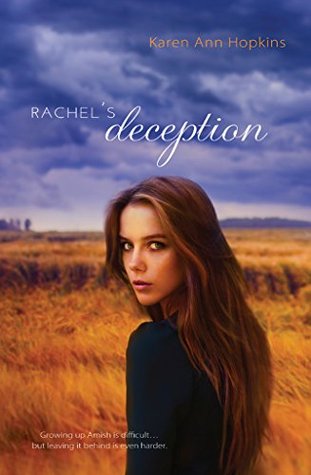 Rachel's Deception by Karen Ann Hopkins
Series: Temptation #4
on May 08th 2015
Pages: 324
Source: Kismet Blog Tours
Add on Goodreads
Amazon
My Rating:

Growing up Amish is difficult…but leaving it behind is even harder.

Noah was Amish...Rose wasn't. Being together should have been impossible. But somehow they found a way to make it work. They are finally a family, but their happily-ever-after is still a long off. Will Rose and her friends be able to force real change?

Karen Ann Hopkins returns with a gripping new book in the YA Temptation series. The powerful family saga continues with Rachel's Deception, as events spiral out of control in the sleepy farming community of Meadowview. And Rachel Miller has her own secrets to hide. Noah's younger sister has been living a double life. That is, until Justin Cameron, Rose's little brother, catches her in the act. Rachel is not the obedient Amish girl that her sister was, and her rebelliousness takes her to a very dangerous world. A world that only her true friends can help her escape from.

As Rachel questions all she has been taught about love, family, and commitment, Rose discovers what it really means to be shunned. And an evil shadow looms on the horizon, threatening not only Rose, but everyone she holds dear.


Oh, how I missed Rose and Noah! I thought that I was ok with closing the book (haha, no pun intended) on Rose and Noah's story but I didn't realize how much I wanted to know how they were doing until I opened Rachel's Deception! Not only do we get to see them again, but all of the beloved (and not so loved) characters of the previous books.
I was thrilled to see that even though this book is about Rachel, there is again multiple points of views including Rose and Justin as well. Rachel always seemed a bit surly in the previous books, but I didn't know too much about her that I could remember, so I was really intrigued to see where her story was going, especially with the recent death of her sister. I don't entirely know how I feel about her though, she's a really hard character to get attached to but by the end of the book I was certainly rooting for her well being. Mostly I was just incredibly sad for her because it's obvious she is in tremendous emotional pain. Justin, I always liked, and we got a much better insight to him in this book. Rose is the same ole lovable character from the previous books as well. Noah surprised me because he seemed to really grow quite a bit since Forever, although we didn't see a lot of him. Suzanna, Miranda, and Summer, of course, make huge appearances and I adore the three of those girls so much. I loved that Rose still has strong friendships with the Amish girls, despite not being a part of the community any longer.
I couldn't put this down once I started. There was so much going on with everybody that I refused to stop reading until I had finished! Rachel's conflicting feelings between Micah and Justin, Rose and the girls opening up the dress shop, the creepy appearance from Levi's point of view at the start of the book … It was very fast paced, with zero lulls in the story. It's hard for me to write this review because if you haven't read it yet, there is a lot going on that I don't want to spoil but rest assured, there is a lot of plot, character development and growth, and feelings!!
Rachel's Deception quite honestly broke my heart. I won't spoil the ending for anyone, but if you have read it (or when you do) you will know exactly what I mean. I was so shocked by the events that unfolded that I actually read backward, thinking that I might have misread something. It was an incredibly sad turn of events. Despite that, I think that this has taken the place of my favorite of the series and I am SO excited to see that the ending seems like there is going to be another book in the series!
If you haven't read this series yet, I highly recommend it. Karen Ann Hopkins is incredibly knowledgeable with Amish culture and customs and it shows through in her stories. The Temptation series is heartwarming, heartbreaking and has so many twists and unexpected turns and Rachel's Deception delivered all of that and more!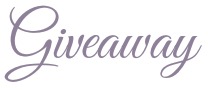 *If Rafflecoptor does not load, please refresh the page or click on the link*
*Open Internationally*
The Temptation Series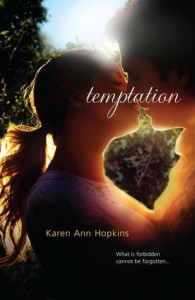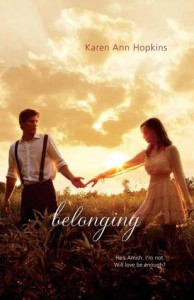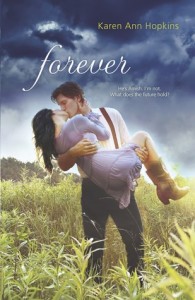 Temptation(Book 1) on Goodreads • Amazon • B&N • Indiebound
Belonging (Book 2) on Goodreads • Amazon • B&N • Indiebound
Forever (Book 3) on Goodreads • Amazon • B&N • Indiebound
Rachel's Deception (Book 4) on Goodreads • Amazon • B&N
As of April 21st, the Temptation is now available on Audible so be sure to check it out if you enjoy audiobooks!

Monday, May 18th – pageturnersblog – Guest Post
Tuesday, May 19th – A Bookish Escape – Review
Wednesday, May 20th – Books and Things – Guest Post
Thursday, May 21st – Sassy Book Lovers – Review together with Guest Post
Friday, May 22nd – Lose Time Reading – Review
Monday, May 25th – Literary Meanderings – Author Interview
Tuesday, May 26th – Reading Lark – Review
Wednesday, May 27th – Sassy & Dangerous – Interview
Thursday, May 28th – Actin' Up with Books – Review
Friday, May 29th – Her Book Thoughts – Review together with Guest Post
Monday, June 1st – Bittersweet Enchantment – Guest Post
Tuesday, June 2nd – Supernatural Snark – Interview
Wednesday, June 3rd – Curling Up With A Good Book – Interview
Thursday, June 4th – Manga Maniac Cafe – Guest Post
Friday, June 5th – Bewitched Bookworms – Guest Post