I am so excited to be participating in the Recalled tour 🙂 This was actually my first Cambria Hebert novel and I must say, it won't be my last! Recalled is on sale for 99c for a limited time only during this tour!! Keep reading for my review and a great giveaway…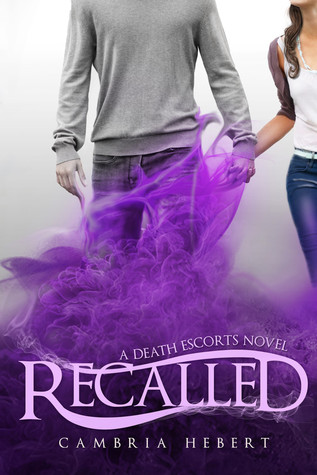 Pages: 306
Published: February 15th 2013 by Cambria Hebert
# in Series: #1 in Death Escorts series
Source: A copy was provided for tour review
Amazon | B&N – **99c for a limited time !!!!
 Love or Death? A simple question really. The choice seems obvious. But. What if you never knew love, what if your life was spent just trying to survive? What if you knew your fate before you were fully grown?

And then you died.

And you were given another chance. A better chance.

This new life depended upon one thing: your job. And so you agreed. You thought it would be simple. You thought it would be cut and dry.

It never is.

And now you are left holding the fate of someone else in the palm of your hand and you have to make the ultimate choice.

Love or Death?
My Thoughts & Review:
Dex and Piper are two strangers, but one night their paths cross when Dex saves Piper from being hit by a bus… but he dies. When Dex "wakes up" in a strange mans house he is offered a deal: he can become a death dealer(where he kills given targets) in exchange for riches and a lavish lifestyle or he can go on to Hell. Dex chooses the former… but the catch is his first target is Piper and he is given a different "body" to live in. He thinks this won't be so hard, but time and time again he tries to kill this girl he has grown so attached too.
I really liked both main characters. Dex was a great love interest and I adored him by the end of the book. He really grew emotionally and was quite an interesting character. Piper was easily likable. She was sweet, hardworking, and determined. One thing I wish there was more of though was a back story on the characters. It was only touched on slightly for both characters and I would have liked a bit more of an explanation how both Piper and Dex ended up where they were. I also loved Piper's best friend, Frankie. She was hilarious and a perfect friend to Piper. I'm realizing as of late that secondary characters more often than not end up being my favorites and this held true for Recalled. 
The plot was really interesting. I found the deeper I got in, the more I couldn't stop reading. I just had to find out what was going to happen and whether Dex was going to go through with it. I thought they were so sweet together and could not fathom him killing her. There was one thing that I felt unnecessary though, Piper's visions. I didn't see how this really played into the plot except for a few small parts but perhaps this is going to be carried on more into the second book.
I enjoyed Recalled so much. The ending is awesome… it's beautiful and heart wrenching and everything you need to make you think about the story after you've closed the book.
I highly recommend this to anyone who loves paranormal romance. It's a great read and you absolutely will not be able to put it down!
My Rating:

About the Author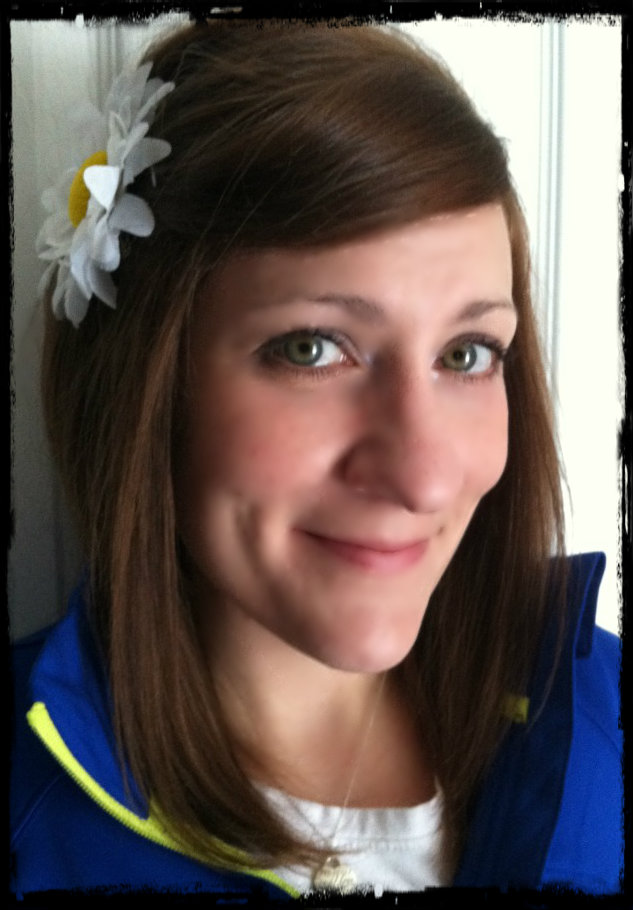 Author. Blogger. Latte Sipper.
Cambria Hebert is an author who wrote her first book at the age of fifteen. It was terrible. But the passion for writing never went away so years later when she opened her laptop and started typing she worked until she wrote a book that she hopes everyone will be as excited about as she is.
Cambria is obsessed with werewolves and is terrified of chickens (they are creepy!)She is an animal lover that would choose coffee over food and her favorite TV show is the Vampire Diaries (Hell-O Damon!)   Find Cambria on the web: Website | Facebook | Twitter | Goodreads
Giveaway
a Rafflecopter giveaway
*US Only
 Be sure to check out the rest of the stops on this awesome tour over at Xpresso Book Tours!
Happy Reading, 
xo Lauren