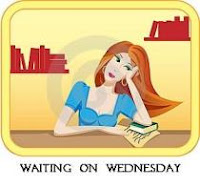 Waiting on Wednesday is a meme hosted by Jill at Breaking The Spine.  It spotlights new releases that you are eagerly anticipating.
Release Date: January 8th 2013

 "Two years ago, Adrienne's best friend walked out of her life. One week ago, she left Adrienne a desperate, muffled voicemail. Adrienne never called back.

Now Dakota is missing. She left behind a string of broken hearts, a flurry of rumors, and a suicide note.

Adrienne can't stop obsessing over what might have happened if she'd answered Dakota's call. And she's increasingly convinced that Dakota must still be alive.

Maybe finding and saving Dakota is the only way Adrienne can save herself."
For my Waiting on Wednesday this week I picked a contemporary. I am really loving contemporary right now and I really enjoy "issue" books. I know a lot of people don't but I do actually enjoy them. Granted I cannot read them every day but I do have quite a few, and have read quite a few. This just sounds like a really great read and I'm looking forward to it!
What are you waiting on?
Happy Reading!
xo Lauren