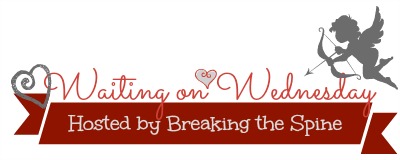 Waiting on Wednesday is a meme hosted by Jill at Breaking The Spine.  It spotlights new releases that you are eagerly anticipating.
Expected Publication: March 05th 2013
"A teen girl starts hearing the same voices that drove her sister to commit suicide in this creepy, suspenseful novel.

Everyone thinks Sophie's sister, Nell, went crazy. After all, she heard strange voices that drove her to commit suicide. But Sophie doesn't believe that Nell would take her own life, and she's convinced that Nell's doctor knows more than he's letting on.

As Sophie starts to piece together Nell's last days, every lead ends in a web of lies. And the deeper Sophie digs, the more danger she's in—because now she's hearing the same haunting whispers. Sophie's starting to think she's going crazy too. Or worse, that maybe she's not…."
Gagh… this sounds so freakin creepy. I actually think I may get scared reading this… and yes I am a terribly cry baby chicken when it comes to scary things haha. That being said… this sounds too good to pass up… I'll just have to read it during the day 😉
What are you waiting on?
Happy Reading!
xo Lauren